When I completed my shoot of Brian Wilson's show in Bord Gais Theatre I realised it was still very early and was thinking that I could have easily have shot the Kate Nash gig that same night, but usually there is no way of planning this and it working. The Academy is on one of my routes home so I strolled past it at 8:45 and saw crowds of fans outside having a cigarette. I chanced my arm and walked up to the MCD person working at the front door and asked if there was any spare passes to shoot. As it turns out MCD's snapper opted out of the shoot and now I had the pass to shoot my second show of the night.
I wasn't long waiting before Kate Nash's band took to the stage to play their intro before she took to the stage. The set up on stage was busy with flowers, trees, streamers and clouds, the lights were heavy on purples, greens and blues and Kate was ready to reacquaint everyone with her debut album. She stalked the stage left to right after teasing a verse & chorus of her biggest hit, Foundations.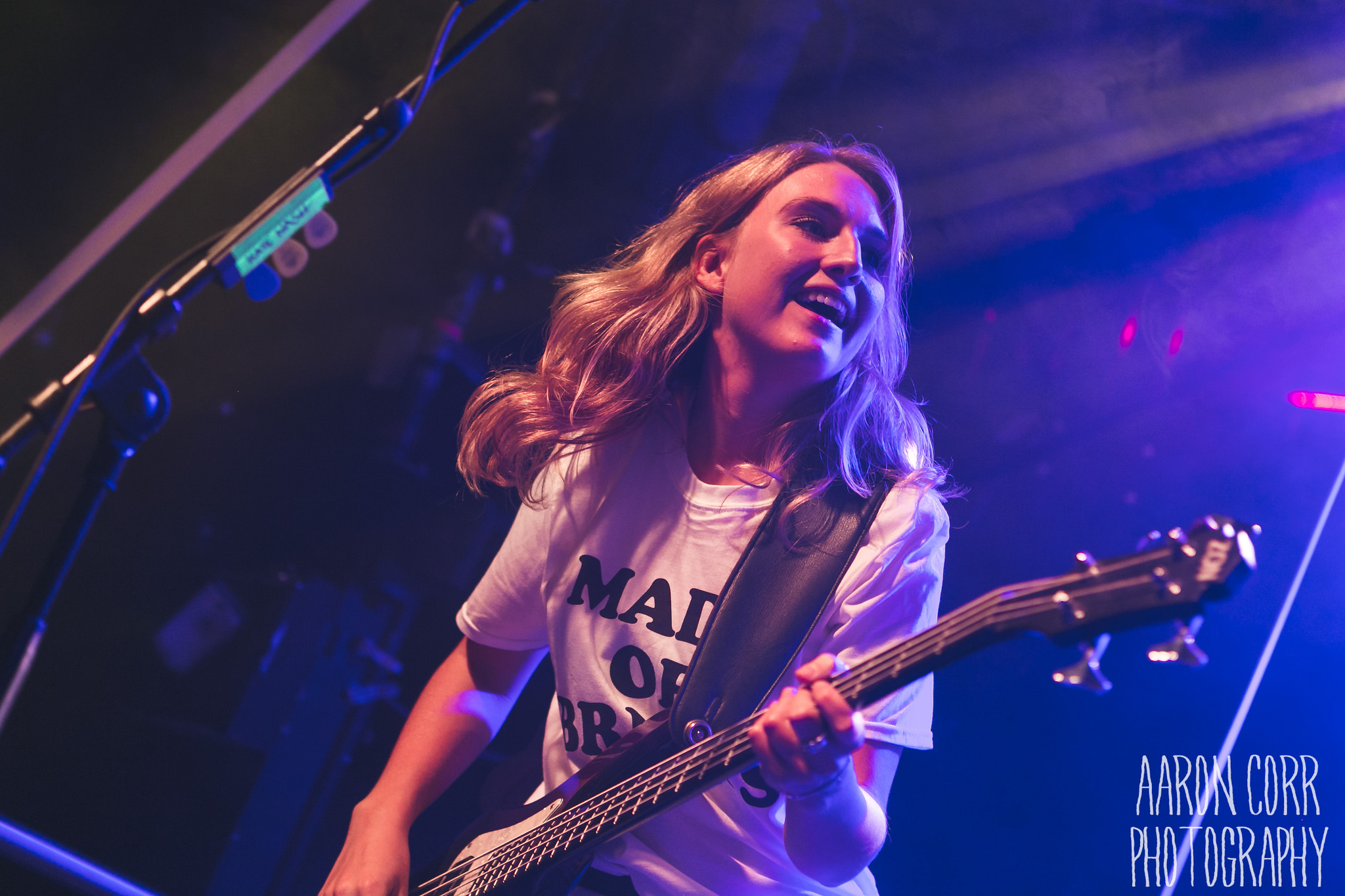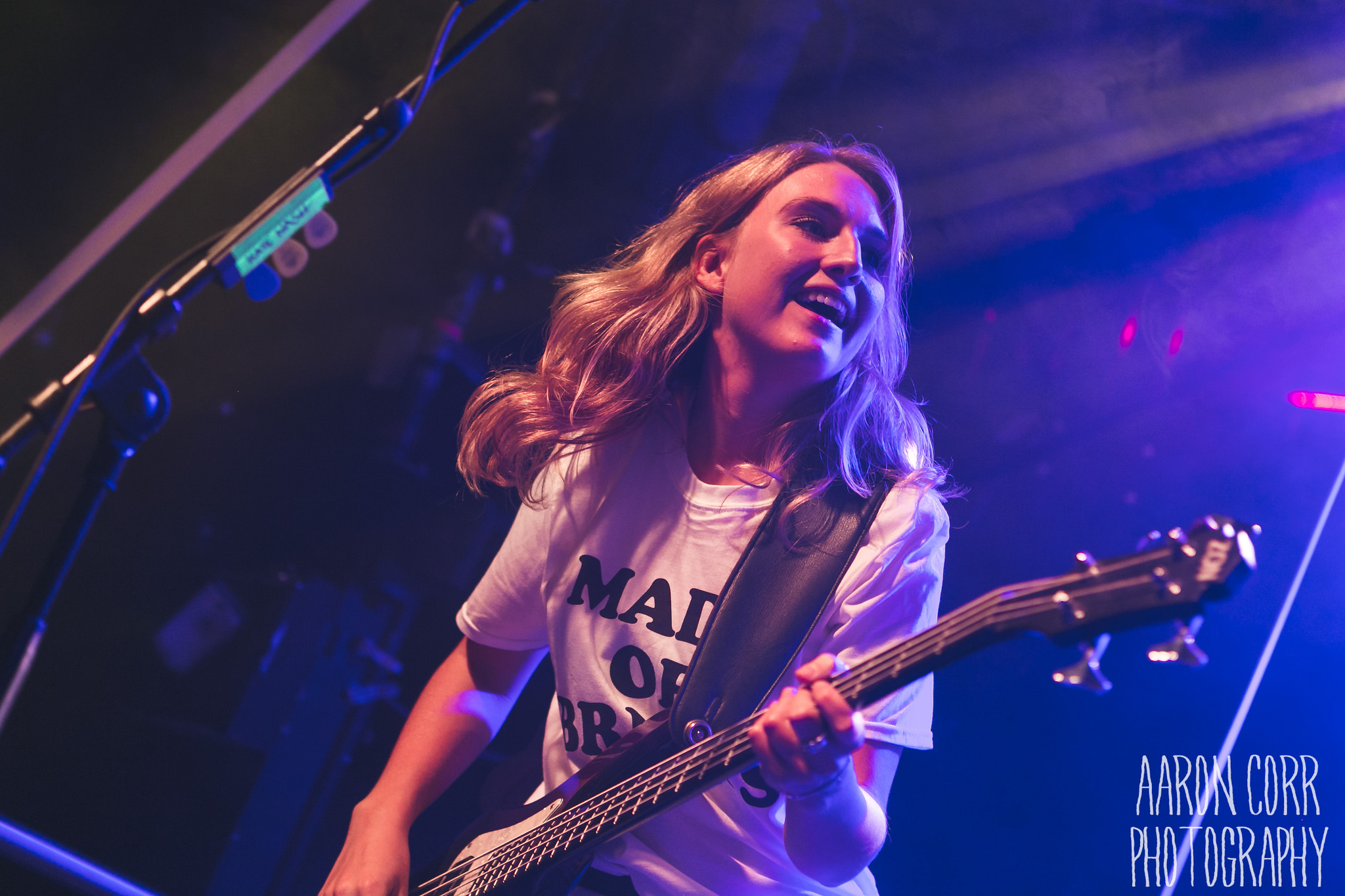 This was the first show of the tour and the band were in fine form, with plenty of hair flicking and rock poses. Kate, fresh from her success in starring in Netflix's GLOW, was bouncing around and by the last song of the shoot was down to the front row of the crowd to scream the words to Dickhead into the eager fans faces.
The usual Academy issues still applied, mainly being the harsh colours and the annoying efforts it takes to try fix them in Lightroom but I was happy to get shooting the show regardless. Especially given the contrast to the fixed and distant position given to me in Bord Gais for the previous shoot.