GoldenPlec sent me to cover Green Day in the Royal Hospital Kilmainham. It was a very wet and rainy night in Dublin, in between all the nice weather we had been having, which was unfortunate. I had just one camera cover to do me as I used two camera bodies to shoot the gig. I didn't know which was better or worse, having it to keep one dry, or to just do without it as it kept getting in the way of me accessing buttons.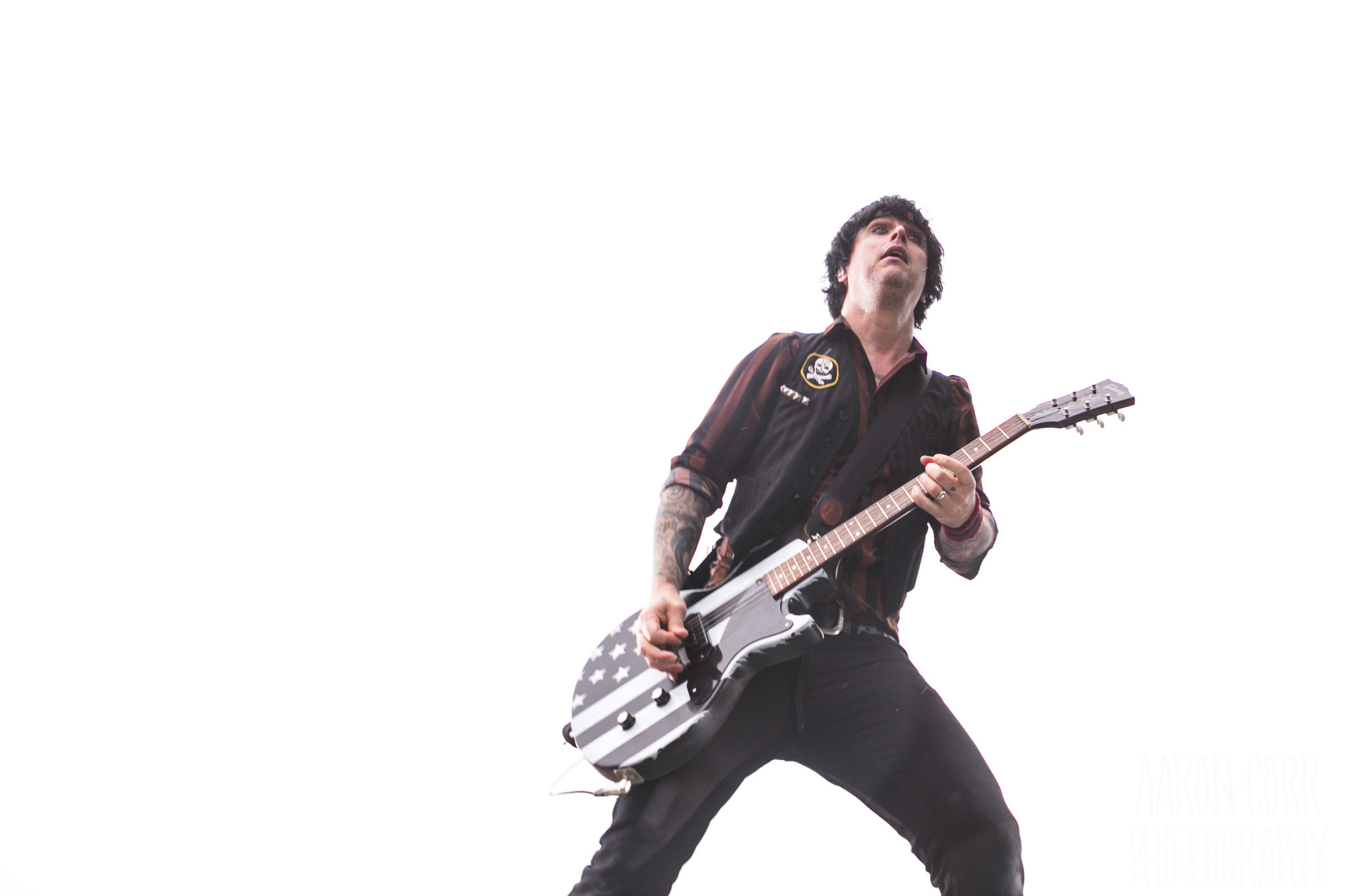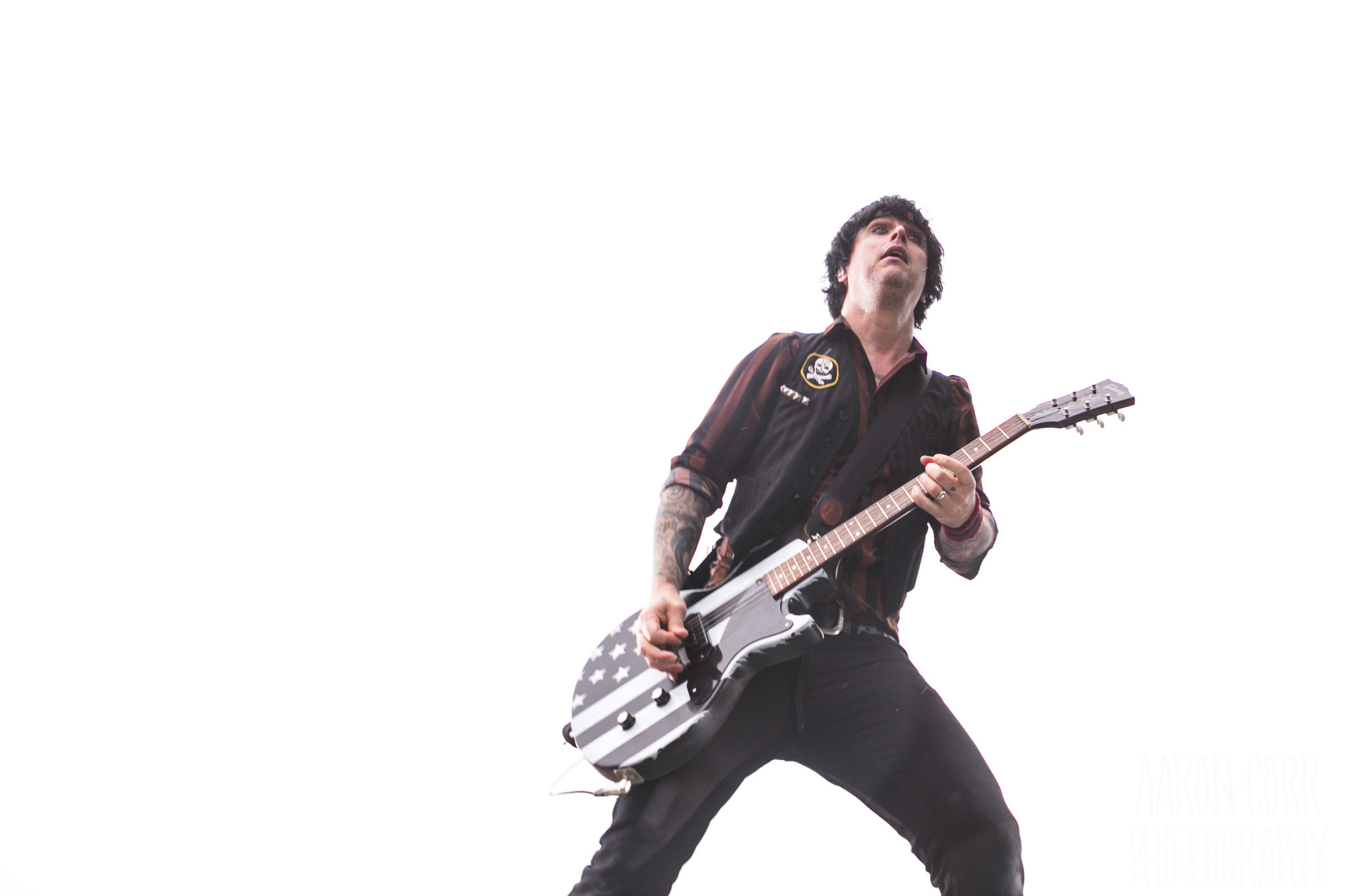 There was two songs to shoot from the pit but the band gave ample time with these two tracks to catch them in action. During the first song Billie Joe Armstrong pulled a fan to the stage and got her to stage dive after a bit of singing and hugging. He moves around so fast on stage that you were constantly having to move, focus and readjust, trying to be careful to not bump into security or other photographers. When Bille Joe went out to the platform, we couldn't go further out to shoot a nice wide angle of him with the stage as the background from the side I shot at. The grey/white cloudy skies were also an uninspirational backdrop compared to a sunny day or some cool looking clouds.
By the time the second song was started into the cameras were struggling even more to focus through the rain. I've some great shots that are wasted as a result of this, though one or two others had a cool, near bokeh effect but still not worthy of using overall. Another missed opportunity was the pyrotechnics which went off every now and then when I wasn't expecting, and when Bille Joe was out towards the crowd on his platform. So because I was shooting him while he was near me I missed those shots. It was a quick enough shoot and unfortunately I couldn't stay to watch the band, but the prospect of going home, getting dry and going to see Baby Driver in the cinema was just as good an opportunity at that stage. 31 years going and the band have still got it though.