The Thin Air sent me to cover one of Dublin's most in demand gigs of the year, Mac DeMarco's Vicar Street sell out. Support on the night was from Montero, led by frontman Benny Montero, who is also a really cool artist. They played fun, quirky tunes that were quite easy to get stuck in your head (the last song Pilot in particular). The light was consistent throughout their set and Benny was cool to shoot. I got talking to him at the merch stand after and he was hoping to do a gig the next night since they had a night off in Ireland but logistically things weren't in his favour. Pity as I would have been there with bells on. I picked up one of his mini posters and got him to do me a drawing on the back, now I don't know which side to put up on my wall.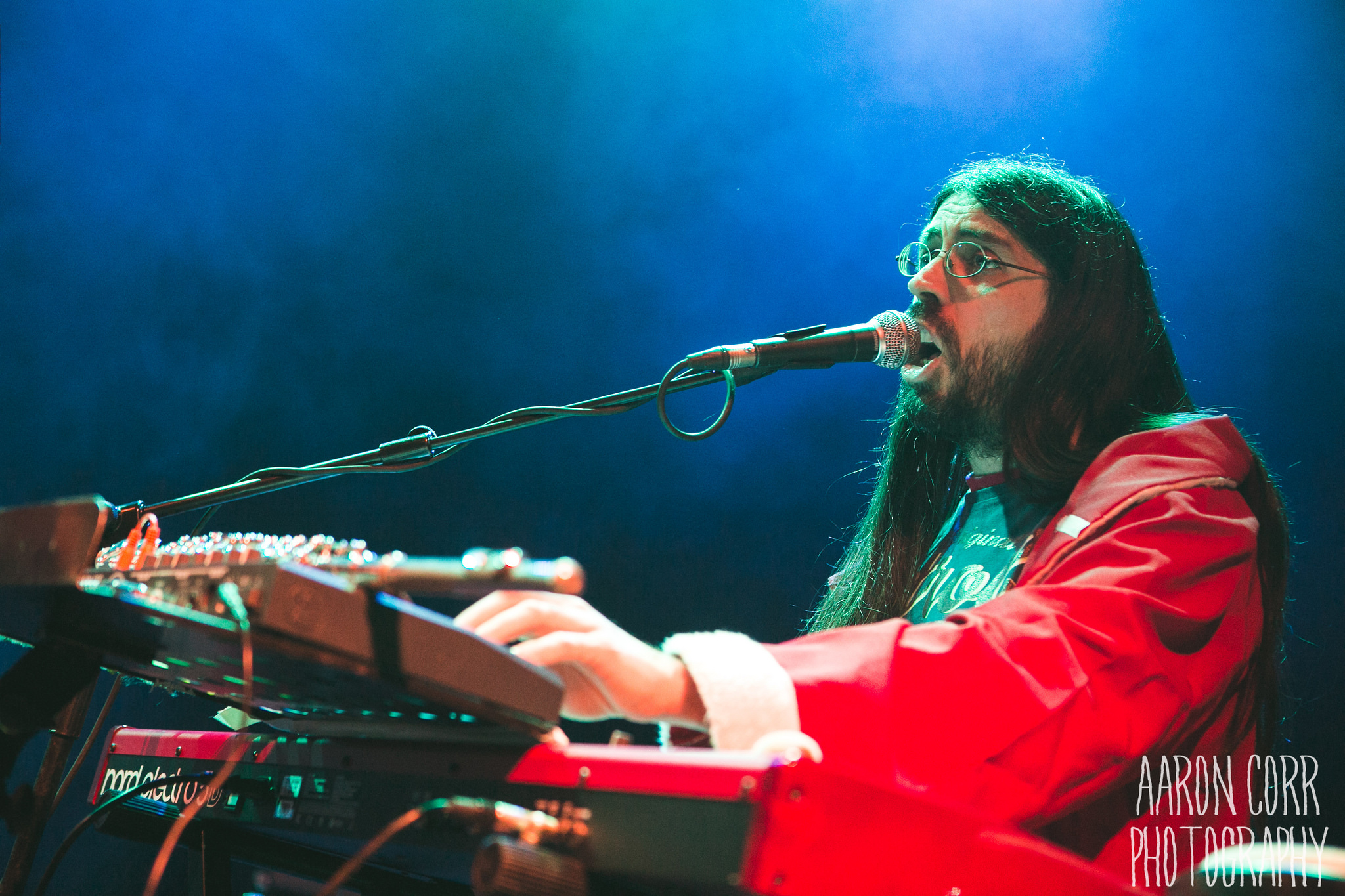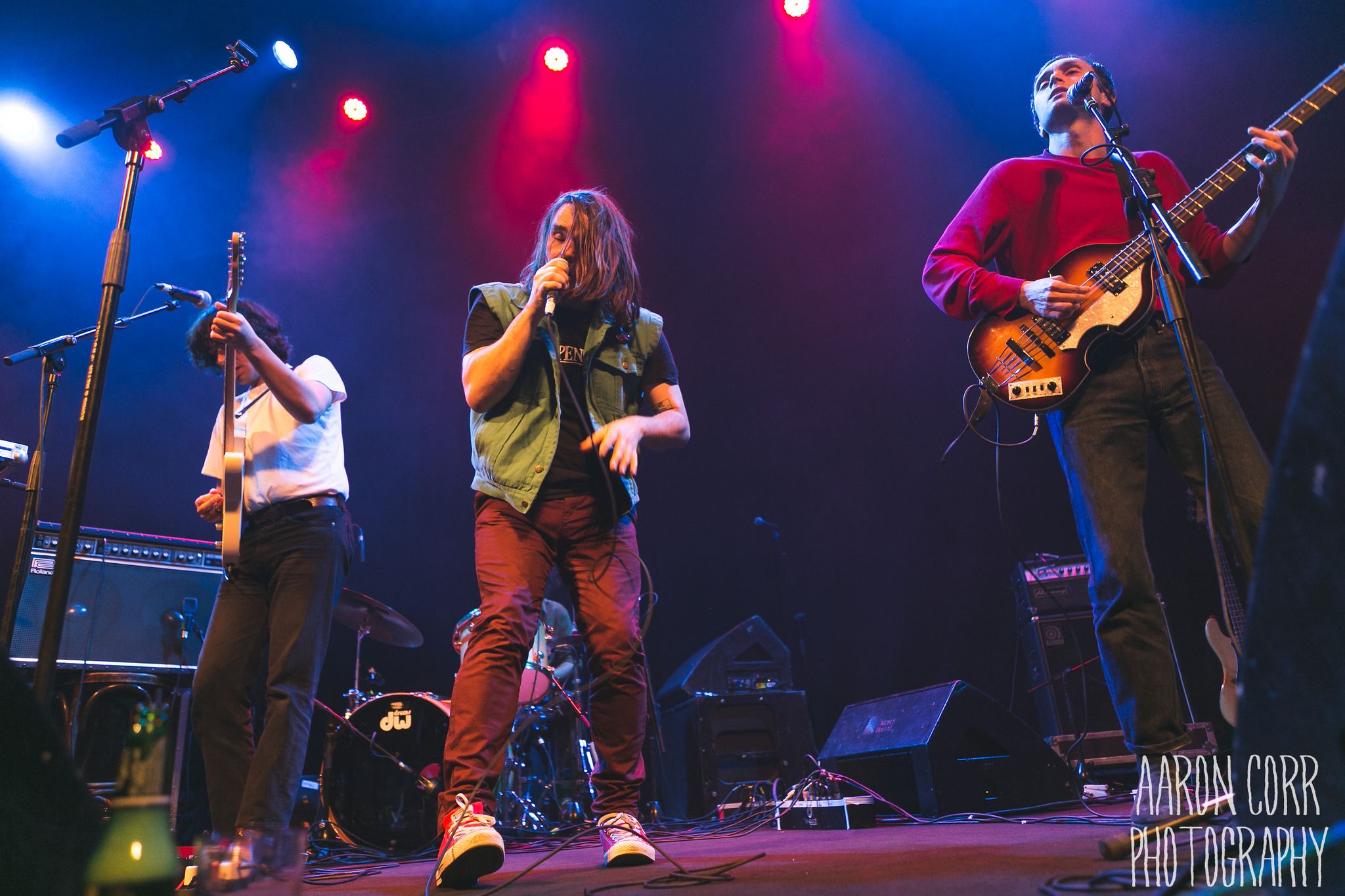 Just before Mac DeMarco and band took to the stage the lights went low and the smoke machine started. This is a big 'uh oh' for us photographers in the pit. Blue lights with smoke made for a bit of a struggle through the first song or two. Mac wandered the stage with microphone in hand, throwing it from one hand to the other every few seconds. Frustratingly I didn't get a shot of any of those exact moments due to either bad position or the lights not being right for the shot. Focusing gets pretty difficult in those conditions. The lights improved during the third song but it wasn't as good as Montero levels.
I've never seen Mac DeMarco live before nor have I listened to him a lot. He's one of these people I wanted to wait until I caught him live to catch the buzz, as I kept hearing from friends that he puts on an amazing, and energetic show, so I looked forward to it. However it was an over fourteens show and while the fans were lapping it up, singing along and giving big reactions throughout, my expectations were maybe too high. It was a good show but as a friend who is a big champion of him to me said afterwards "it was very tame compared to Primavera". Maybe next time.
To read the review of the night click here.